The new standard in banking software
Fern Software designs software solutions for financial institutions
that enable customer success. We handle millions of transactions
for smart businesses like yours everyday.
Explore Products
Contact Us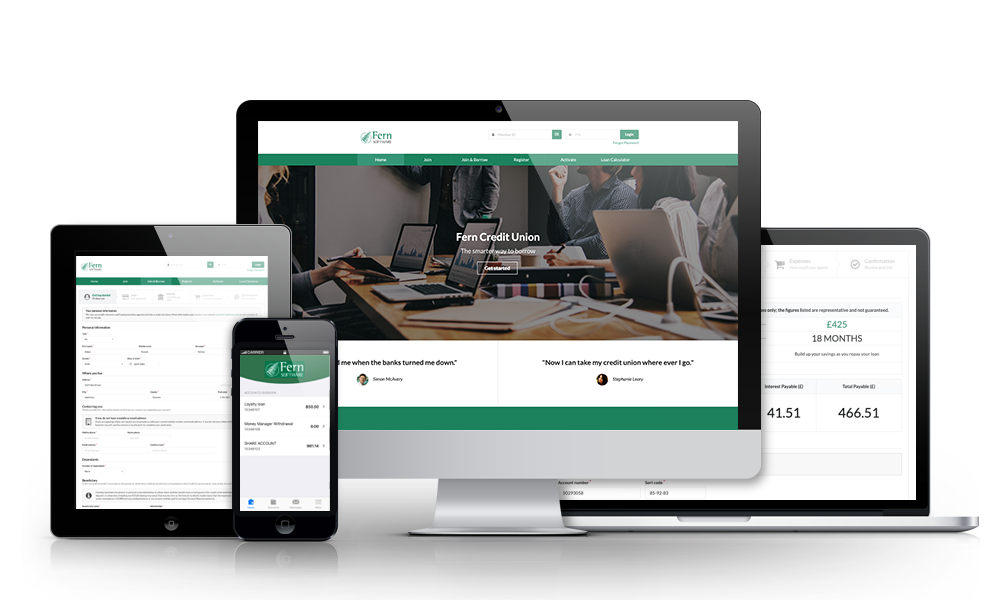 A fully integrated suite of financial products
Fern Software creates solutions that solve the challenges of modern financial services. Our core banking software is expertly designed to enable you to reach more customers.
Begin Your Digital Transformation
Fern Software was started in 1979 with the vision to enable access to financial services for all socially oriented credit providers. We have made this possible through continuous re-development and innovation to allow all our customers to benefit from the latest technology to provide the widest access to credit for their clients.
Get Started
Secure Cloud Based Solutions
Our solutions can be installed in secure cloud environments that conform to the tightest security guidelines. You're always in control of your data and have access to backups whenever you need them. Access to our solutions are handled securely with end-to-end encryption.
Our Products
Open APIs with Limitless Integrations
Our latest SaaS innovations enable building accessible paths to credit for your customers. The cost-effective solutions we deliver create a level playing field for financial institutions that need a flexible approach using all delivery channels with maximum scalability and security. Create a free account today.
Let's Build
From our Blog
Sign up for monthly news and tips from our blog. You can unsubscribe at any time.
Full platform of financial software
We create software for financial institutions enabling them to reach clients everywhere
Abacus
Credit Unions and Microfinance
Our flagship product. Allow clients to grow and compete in today's digital and rapidly changing market.
FaaSBank
Commercial SME Lending
A highly flexible lending and impact reporting product with an intuitive modern interface.
Ready to get started?
You're going to love the freedom to change and grow.